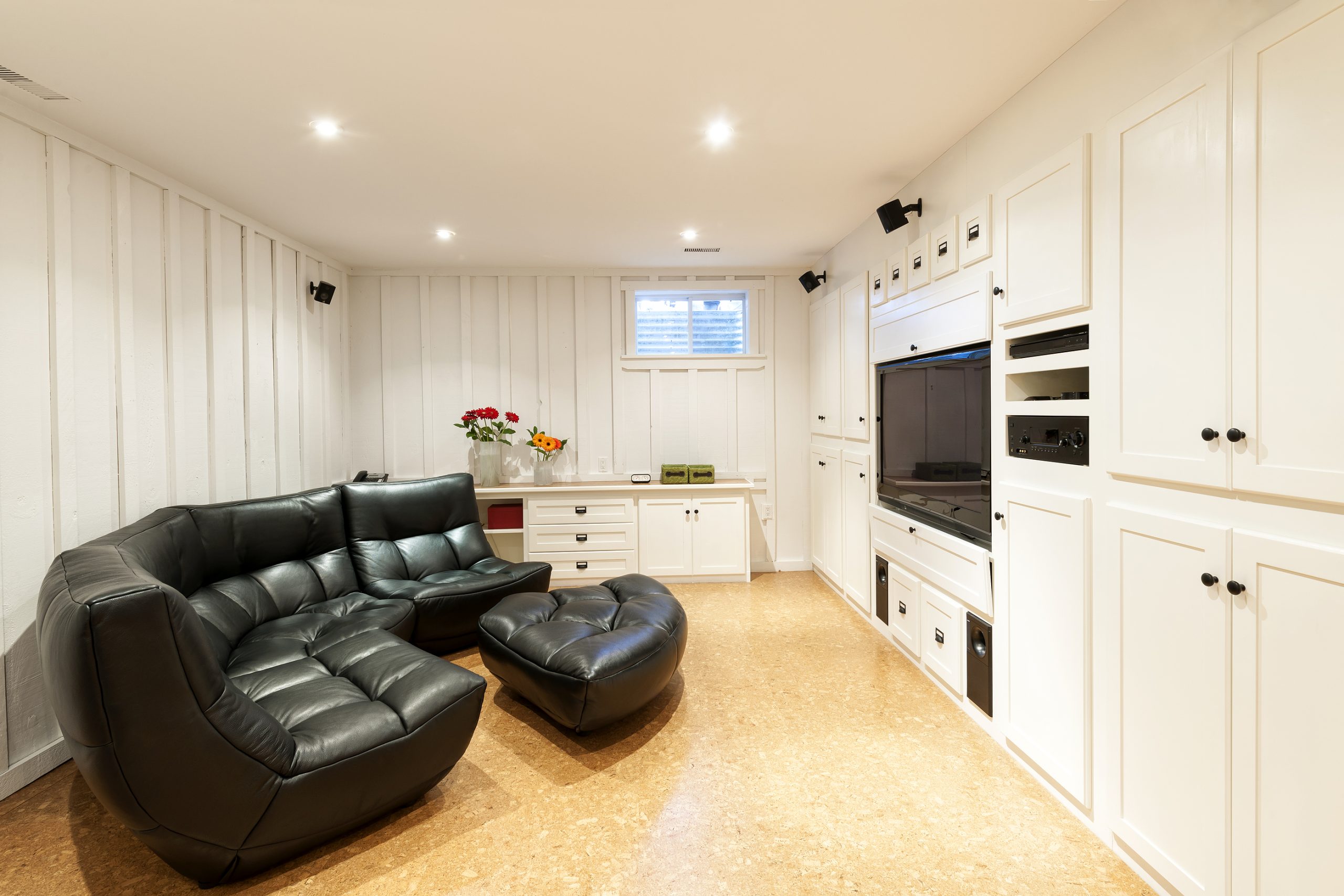 Many homes, especially older ones, have an entire basement-level floor that isn't being used to its maximum potential. Sometimes that space is difficult to work with – building materials probably need an update, and working with older home utilities can be difficult. Fortunately, a home construction company can make a plan tailored to your individual home that will optimize the space you have and make your finished basement dreams a reality. Finishing your home's basement has a multitude of advantages that go along with it, as a basement is a whole level of extra room that can be used to increase your living space and add value to your house. Read on for four reasons you should invest in finishing your basement.
Increased property value
If you think you might sell your home in the future, adding a finished basement is a great way to increase resale value. After all, a finished basement gives any house an appealing edge for the many ways it can be used – storage, entertainment, even a separate apartment. In fact, in the United States, finishing a basement has a return on investment (ROI) of 70-75%. For example, spending $1,000 on improvements would increase your property's value by about $700.
Also, depending on the size of your lot, there might be zoning restrictions on your property that prevent you from making additions. Sometimes, you can't expand outward due to proximity with neighboring houses. You might not be able to expand upwards, either, especially if the home already has two stories. If this is the case in your situation, finishing your basement is a great way to work around zoning laws while still complying with them.
More living space
When you work with a home construction company to plan a finished basement, the possibilities for how you can use your new space are endless. If your family needs more space or you're planning on having kids, consider adding a bedroom. Perhaps you'd like a modern, open space for laundry, or even a part of your home dedicated to entertainment. A game room, home theater, gym, playroom, library, study, wine cellar, or even a bar can be added to your basement in order to maximize living space and make use of every inch of your home. The possibilities are virtually endless! A finished basement is also a great way to simply extend your home and add more of the décor, furniture, and artistic elements that give your home personality and make it yours. There's no reason to waste an entire floor of your home that could be put to good use by your family. Finishing your basement will make your home more comfortable and spacious, regardless of what you want to use it for.
Storage
Most families need some extra space for storage. However, you might feel apprehensive about storing things you value in an unfinished basement. Old basements often have issues with water, mold, and poor or out-of-date construction. A home building professional can evaluate your basement, identify the problems, and bring your space into the 21st century. Even if you primarily want to use it for storage, it's important that your belongings aren't at risk of damage due to unsanitary conditions or flooding.
When it comes to basement construction, the following materials need to be considered:
• Framing
• Electric
• Plumbing
• HVAC
• Insulation
• Drywall
• Paint
• Trim
• Flooring
While it may seem like a lot to think about, a home building company can help you make the best choices for your particular space. Many older basements need an update in all of these areas anyway for the space to be as safe and healthy for your family as possible. Even if you're not planning on using it as an extra living space, your basement should be as modernized and securely constructed as the rest of your home.
Rental income
Finishing your basement in order to convert it into a separate apartment is a great way to take full advantage of your home. A professional home builder can help you determine if a fully separate basement entryway can be added, making it a totally separate living space that can be rented out. If you have an unfinished basement and don't need the extra living space yourself, renting it out is a great way to earn passive income and take full advantage of your home. Things like bathrooms, bedrooms, and even full kitchens can be added to a finished basement in order to convert it into a fully livable home for a renter.
In most places, in order for a space to be considered a bedroom, it must have two forms of egress, or ways to exit the property. Windows and doors count as forms of egress, but they must be large enough for a fireman in full uniform to exit and enter. It must also have a closet to be considered a bedroom. Details like these are reasons it's important to work with a home building professional in order to ensure your rental space conforms to local fire codes and is approved by your zoning department.
In conclusion
If you have an unfinished basement, chances are you could be using that extra space for something, whether it be a bedroom, an entertainment space, storage safe from water damage, or even a completely separate apartment. Beyond this, finishing your basement is a great way to increase your home's value should you ever want to move. You wouldn't leave any other part of your house in disrepair. Why not design and build the functional, modern basement your home needs? Working with a team of qualified home building professionals is the best way to fully optimize your space and make sure your basement is up to date in terms of construction materials and conforms to all of your local zoning regulations.
Contact us
If you're interested in finishing the basement of your Fairfax, Virginia home, contact SB Builders and Construction today. Our in-house construction technicians will work with you towards developing a plan, staying within your budget, and making your basement goals a reality.